Los Angeles Felony Defense Attorney
At the Law Office of John Alan Cohan, we know that most people may not know how to react after they have been charged with a crime in Los Angeles. Maybe you feel angry, scared, embarrassed, or just plain paralyzed. The only thing you know for sure is that you do not want this to be happening.
Unfortunately, it is not possible to just wish yourself out of criminal charges – even if you are innocent. Law enforcement officials in the Los Angeles area zealously pursue criminal prosecutions, and they often attempt to punish those accused to the fullest extent of the law. As a result, maximizing your odds of successfully defending yourself is key.
Contact experienced Los Angeles defense attorney John Alan Cohan. Why work with Mr. Cohan? Because you can't afford not to.
Talk to a Los Angeles Criminal Defense Attorney
Los Angeles Felony Attorney Ready to Fight For You!
Choosing a lawyer to represent you for a criminal charge in Los Angeles is a big decision. That is why the Law Offices of John Alan Cohan always offers a free case evaluation to every prospective client. Contact us, and we will set up a meeting where Mr. Cohan will listen to the specifics of your case and tell you his thoughts on how he would try to defend you. There is absolutely no obligation to hire Mr. Cohan after this meeting, so you have everything to gain and nothing to lose.
Hiring a lawyer may not be the first thing on your mind when the police are pulling you over or banging at your door, but it is in your best interest to pick a representative as soon as possible. Why do you need an attorney as early in the process as possible? There are a number of reasons.
Protect your rights.
When police officers and other law enforcement officials take someone through the arrest process in Los Angeles, most of them do their best to follow the letter of the law. But even if you are dealing with the most scrupulous officer, mistakes can sometimes be made, and they can go beyond the limits of what they are legally allowed to do. With a criminal lawyer by your side, you help ensure that your rights will not be violated – and that someone will be there to record it if they are.
Speak for you. If you have ever watched a TV show or movie with cops in it before, you probably know that you have the right to remain silent. Unfortunately, knowing this and acting on it when a police officer is pressuring you to respond are two different things. Besides, there are certain things that you are required to respond to and others that you can ignore. Do you know the specifics of these laws? Because a good criminal defense lawyer does, and they will be able to tell you when to answer and when it is better if they speak for you.
Build a case. Usually by the time police arrest you, they have already been building a case. Where major crimes are concerned, sometimes the prosecutor has been putting together a case against you already, too. To give yourself the best possible chance at receiving a positive outcome, you need to start working with a lawyer immediately so they can dive in and start creating a defense based on their knowledge of the situation and what evidence the prosecution has against you.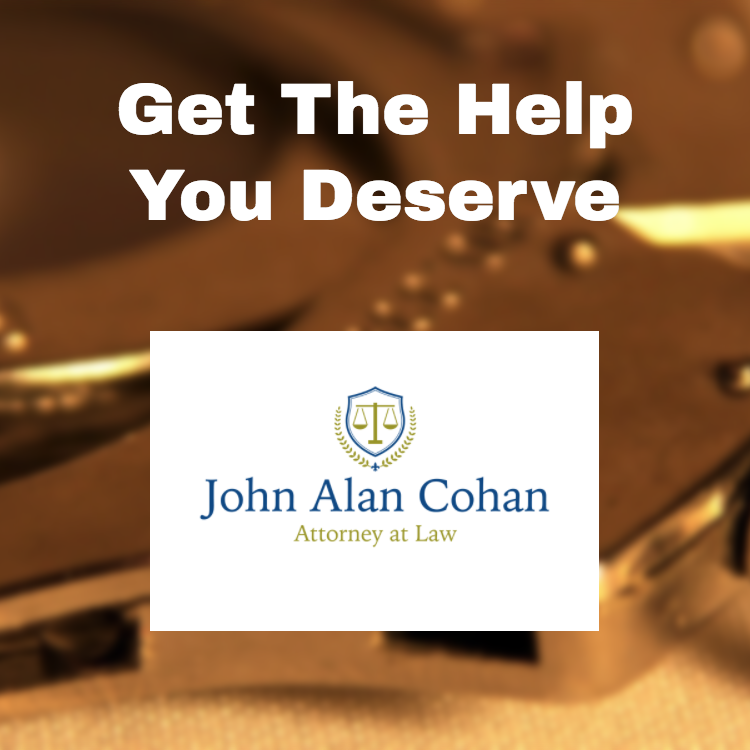 Get the Help You Deserve
Mr Cohan is ready to fight for your rights. When your freedom is on the line, there's only one person you want in your corner: John Alan Cohan!